After seeing the Sistine Chapel in person, I just new I had to stitch it!!!! I bought the pattern book and just about had a heart attack. The book is over 300 pages long. I found a deal on fabric by searching E-bay. I found someone who was selling Jubilee 28 ct for $15 a yard. I had to buy 3 yards for this project!!! In case you are wondering, the stitch count is 564 x 1114 and it will be around 40 inches x 80 inches when finished.
I know...I am insane!!!! I am not setting a time limit on this one and I am really not sure when I am going to start it. Before I start, I want to have bought all the floss for it in case I run out and I can't find the same dye lot. I am going to get 669 skeins of DMC!!!! I will go play in my floss colors to see what I have and what I will need.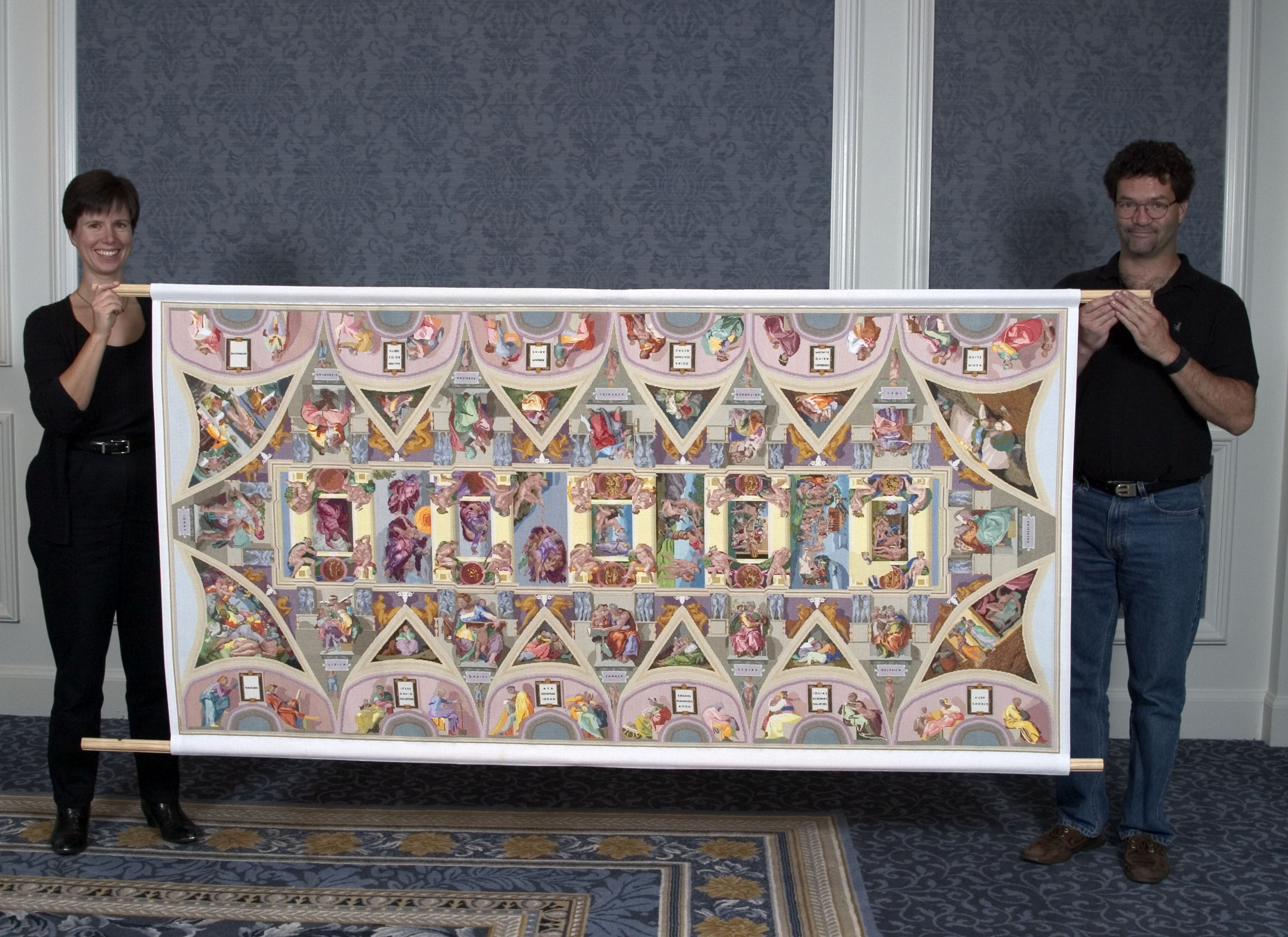 This is the a picture of the designer and finished project of the design.
I want to finish my Disney Castle and my Summer Ball design before I start this so I guess I had better get to stitching!!!!