Lana from
Laura's Review
s is hosting a Victorian reading challenge. Since I am a lover of Victorian novels, movies, dress and manners, I decided to join. I have chosen to read one Anne Perry Novel a month. I am reading her William Perry series about a Victorian Detective in London.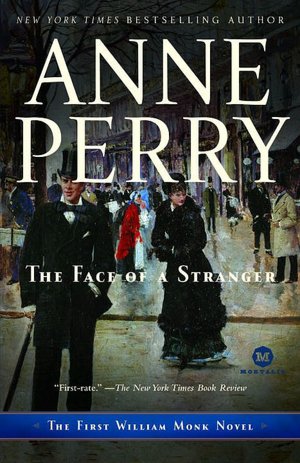 William Monk wakes up in a hospital with a splitting headache. He has been in an accident and has lost his entire memory! He is a top notch detective with a major case to solve but he doesn't even know his own name, where he lives or anything!!! A war vetern,
Joscelin Grey, has been brutally murdered in his own home and Monk must somehow piece his life together while he pieces together the puzzles of this murder case!
I liked this book...it kept me interested. It was so interesting that last night I had to finish it!! Just had to do it! It was midnight and I couldn't sleep. Usually, I read an ebook but I had to search the web for and e-book of this to download so I could read it. I found of tons of illegal files, torrrent files (don't trust those either) and I finally stumbled onto this website: readfreeonline.net it was wonderful!!!! I was able to finish the book!!!